Who We Are
We've created amazing Mobile Estates
7744 Ranch was inspired by the creative and amazing visionaries of Anderson Mobile Estates. With a wildly successful career in creating luxury estates for some of Hollywood's most elite they have done it again by bringing this first class experience to Austin TX through a unique experience in the form of a Luxury RV Resort.

Ron Anderson, co-owner, created star trax celebrity coaches in 1987. In 1999 he made the decision to sell the business and sail around the globe with the family. The idea of a yacht-like estate that can be remotely located was finalized while at sea. This new concept will have all the amenities one would want for their luxury needs with an emphasis on fine taste and remote locations.

Upon returning to the United States, they created the brand Anderson Mobile Estates to develop the two-story trailer concept. Not long after, the Anderson Family obtained patents for the design and built a prototype, which eventually became The Aspen Mobile Estate, which was later sold to A-List Actor Will Smith. Over the next 20 years the Andersons have made a stamp in the Luxury RV world and created these amazing experiences for the elite.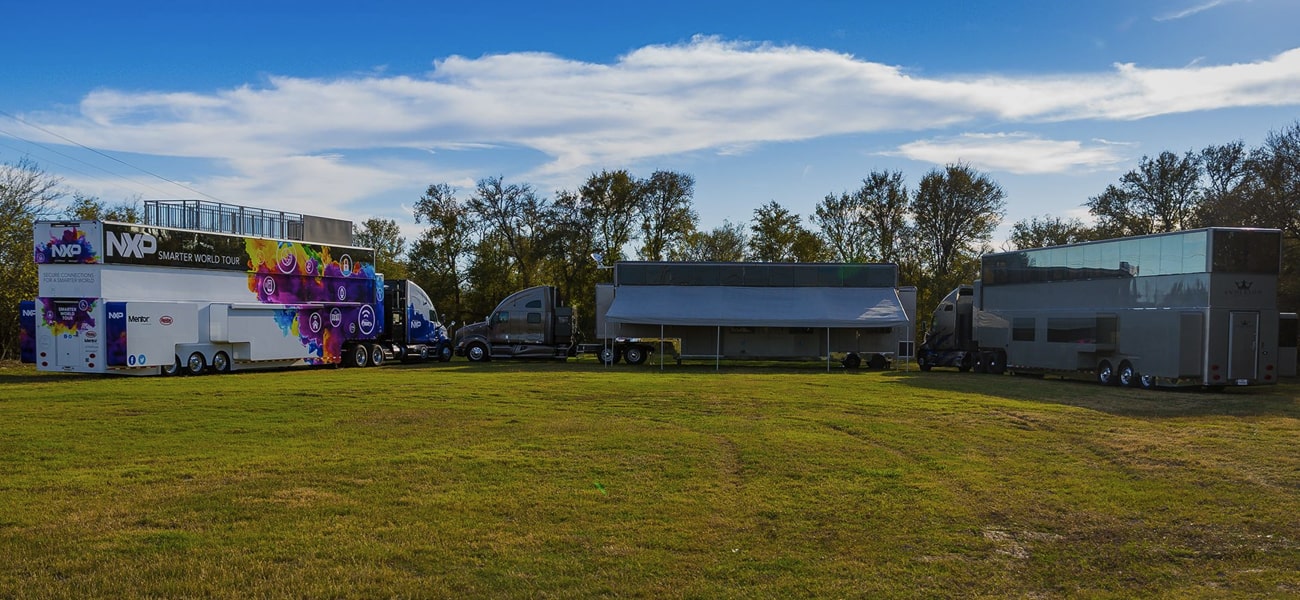 Now, in 2022, they have created a new immersive experience to the Austin, TX area. We are opening our doors to a Resort like experience to give everyone the opportunity to live large in our 7744 Ranch! The ranch is a private resort with some amazing amenities. Choose from our 5 Luxury estates to escape in each with their own unique features. They have created a custom experience to fit any and all of your needs. With the world moving virtual we wanted to be an option for corporations to hold work retreats here and encourage some team building opportunities to bring morale up and escape from behind the screens. If work is still needing to be done we have some amazing spaces inside the units to have meetings, stream presentations and access to the internet via 2 Starlink satellites across the entire resort! While we are tailored to the glamping experience we are also home for business needs surrounding on site filming and production, podcasting and catering to any tech retreats with benefits of being a 2 mile drive to the "Tesla Gigafactory".

While the 7744 Ranch specializes in corporate retreats and events, we do offer packages and opportunities for other guests. To determine if our luxury mobile estate resort is right for your next event or gathering, we are standing by to answer any questions you might have. Creating a memorable, safe, and one-of-a-kind experience for guests is our top priority. To learn more about our process and protocol, get in touch today.
Contact Us Now